Thomas M. - STEM Tutor & PhD Engineering Student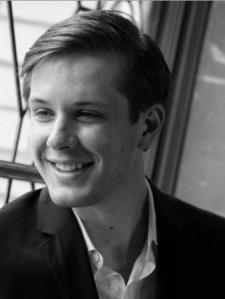 $72 / hr
Los Gatos, CA
40 miles Travel Radius

In-person + Online
I'm a professional student of science and engineering with 4 years' tutoring experience.

I started as a Finance major in undergrad, during which I devised and testing trading strategies. Upon graduating in 2009, I began a post-baccalaureate in health sciences and worked at UCSF as a researcher for a year, then worked at Amgen for 4 more years. During this time, I volunteered as a tutor and senior college advisor at College Track San Francisco. I am returning to the rewarding world of tutor...
Reviews
Thomas came in a short notice for helping out my son with his science project. My son said that Thomas helped him a lot! Look forward to the next session with him.
- Vivian C. from Morgan Hill, CA
Very knowledgeable; Willing to work with you to fit your schedule. No problem recommending if you need help in Biology.
- Ping Y. from Saratoga, CA
gives you good input and pointers. Prompt and friendly. Have the correct topic ready to make the most of the session. Found him easy to talk to. If I have more questions will definitely ping him.
- Vasu T. from Saratoga, CA
Thomas aided and increased my understanding in the Python programming subject. Thomas was easy to understand with his use of applied metaphors, analogies and visual aids. I was introduced to the fundamentals in Python. I gained an understanding of Anaconda and notebooks such as Jupyter. We covered values, functions, methods, tuples and an array of basics in Python language programming.
- Jason B. from Santa Cruz, CA
My son had regular sessions with Thomas for grade 11 AP Bio and it was extremely helpful. He is a diverse young man who easily connected with my son on many different levels, which also made the sessions fun. He not only effectively taught the biology but also study and testing strategies. Thomas is very pleasant, flexible with his schedule, and always got back to me quickly, which I appreciated with a busy teenager. We are already booked to continue with Thomas for senior year and college planning. I would not hesitate to recommend him.
- Ann M. from San Jose, CA
Thomas knows his stuff. He also makes sure I get the material before moving onto the next topic. I appreciate his patience and his courteousness. I highly recommend him!
- Celeste K. from Cupertino, CA
It's rare to find someone so well-rounded in their intelligence - especially who is also an excellent teacher and communicator. Best investment I've made in a long time! A++++
- Benjamin S. from Hayward, CA
Search More Tutors in the USF Area