Cote M. - Let's do chemistry together!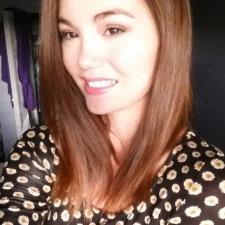 $30 / hr
Tampa, FL
20 miles Travel Radius

In-person
I am a second year at University of South Florida. My major is chemistry, which happens to be my favorite subject in the whole world! I also have a couple hobbies such as drawing, longboarding and playing with dogs. I have Tom's that have the periodic table printed on them so I can carry chemistry with me everywhere. I knew I wanted to major in chemistry since I was a sophomore in high school level, because I loved it! I also took college level chemistry classes in Chemistry to help further m...
Reviews
Cote has helped my daughter understand Chemistry, she could not have excelled without Cotes help. Cote explained things in a way that just worked for her and my daughter actually looked forward to her time spent with Cote. She is always on time and I have nothing negative I can say about her. Wonderful Tutor!!!
- Nancy G. from Saint Petersburg, FL
Cote helped clarify the material and is knowledgeable about what was necessary for me to understand what is possibly on my next test. I am confident that I will ace my next test.
- Jackie O. from Tarpon Springs, FL
simplified chemistry for me. As well as made it easier to understand .Chemistry is not my best subject, so I'm looking forward to getting better. Making chemistry simple is key to help me understand, thanks to Cote.
- Ibrahim K. from Seminole, FL
Cote is very professional with a pleasant demeanor. She came on time and she was very prepared for the session. I will continue scheduling further sessions with her!
- Zuzana M. from Riverview, FL
Search More Tutors in the USF Area